2013 Hyundai Sonata in Lake Geneva WI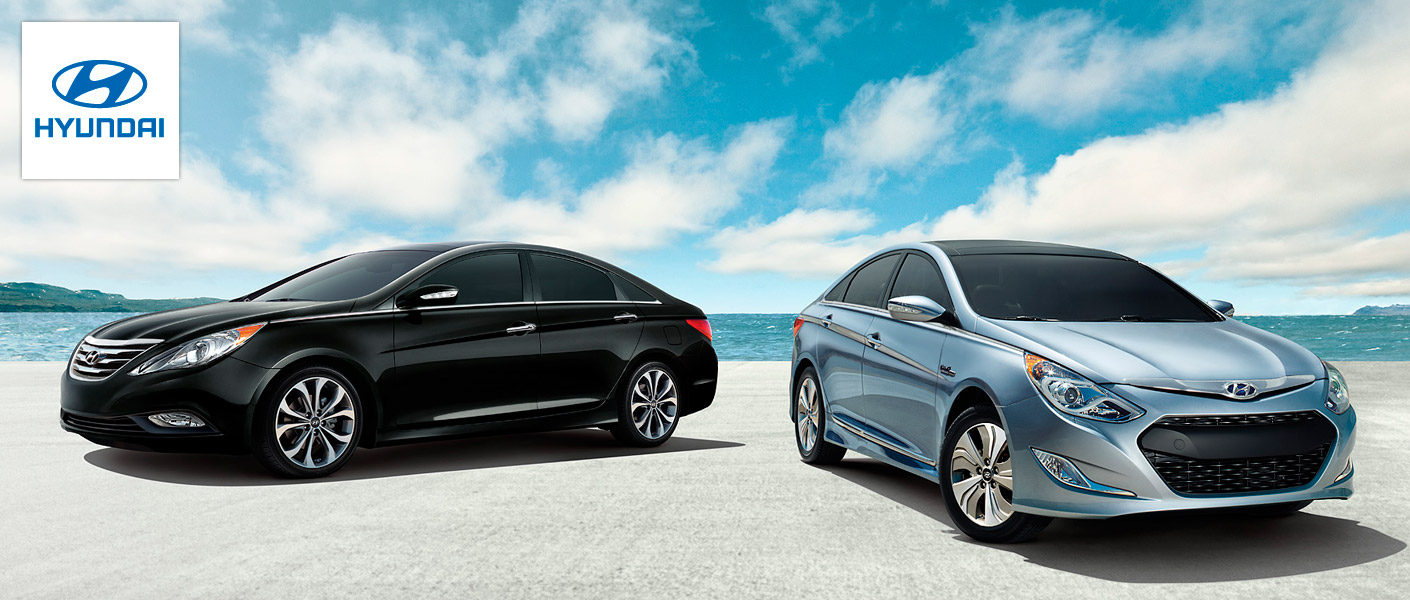 2013 Hyundai Sonata in Lake Geneva WI
As J.D. Power and Associates' "Most Dependable Midsize Car," the 2013 Hyundai Sonata in Lake Geneva WI gives drivers across the area a vehicle they can trust. From uncompromising style and power to advanced safety, the Sonata makes the road a more confident place to travel.
Not long ago the Hyundai Sonata was making its way to the auto industry with the goal to revolutionize the midsize family sedan. No longer did "family car" mean "boring" or "bland." As the vehicle has grown into the model it is today, its competition has also grown, but that has only lit a fire under the Sonata to exceed the expectations of drivers and auto enthusiasts across the board. Providing drivers with the most value for their money, the Sonata offers two strong engine options, a refreshing fuel economy, sleeker styling and overwhelming recognition for its safety.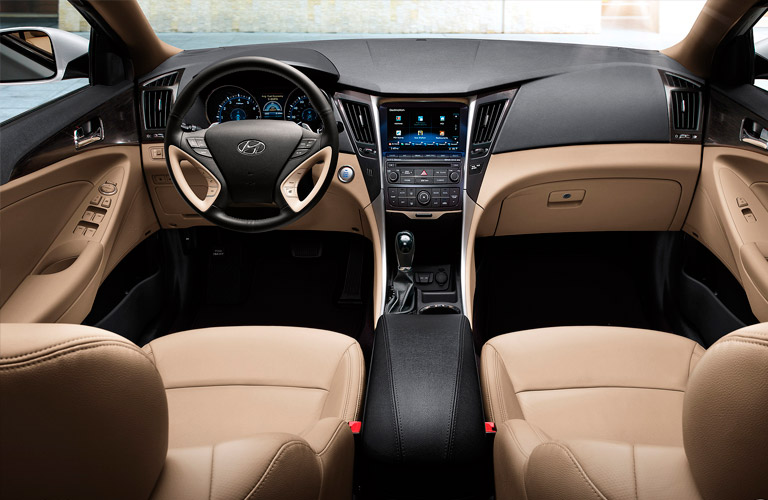 Choose Your 2013 Hyundai Sonata in Lake Geneva WI
The 2013 Hyundai Sonata can add the 2.4L gasoline direct injection (GDI) engine to its performance, which makes it the strongest naturally aspirated 4-cylinder engine in its class. The engine is so strong, in fact, that it can produce up to 200 horsepower and 186 lb-ft of torque while also earning up to an EPA-estimated 35 mpg highway. Meeting Ultra Low Emission Vehicle (ULEV) standards, and even the Partial Zero Emission Vehicle (PZEV) standards in some states, the 4-cylinder Sonata is a blend of everything drivers want and need on the road. When powered by the Sonata 2.0T 4-cylinder twin-scroll turbo engine, there is no stopping this athletic sedan. With the muscle to churn out up to 274 horsepower and 269 lb-ft of torque, the Sonata is able to beat out some of its top competition like the Toyota Camry with V6 capabilities.
Safety Lake Geneva Hyundai Drivers Rely On
Earning a 2013 NHTSA 5-Star Overall Crash Safety Rating, the 2013 Hyundai Sonata proves that it puts the driver and his or her passengers first. With the technology and structure to prevent, protect, and respond to anything that may come up while traveling, the Sonata keeps the driver's confidence and peace of mind intact at every turn.
How would you feel knowing that before even starting your Sonata's engine you have the chance to experience fewer collisions? We would assume you'd feel pretty great. After a thorough study performed by the NHTSA, it is estimated that vehicles equipped with Electronic Stability Control (ESC) have the potential to be involved in 35 percent fewer single-vehicle collisions producing 30 percent fewer fatalities as a result. That potential may not be a guarantee, but it does promise drivers much more confidence before even stepping foot in their Sonata. Other technologies like the Traction Control System, Anti-lock Braking System, and Brake Assist System work to keep the vehicle grounded and stable so drivers can focus more on their travels.